Trentasette anni fa oggi ci lasciava John Lennon, un artista che amo tantissimo. Vorrei ricordarlo con il testo di due tra le mie canzoni preferite e con un po' di bibliografia per chi volesse approfondirne la conoscenza.
People say I'm crazy doing what I'm doing
Well they give me all kinds of warnings to save me from ruin
When I say that I'm o.k. they look at me kind of strange
Surely you're not happy now you no longer play the game
People say I'm lazy dreaming my life away
Well they give me all kinds of advice designed to enlighten me
When I tell that I'm doing Fine watching shadows on the wall
Don't you miss the big time boy you're no longer on the ball?
I'm just sitting here watching the wheels go round and round

I really love to watch them roll
No longer riding on the merry-go-round
I just had to let it go
People asking questions lost in confusion
Well I tell them there's no problem
Only solutions
Well they shake their heads and they look at me as if I've lost my mind
I tell them there's no hurry…
I'm just sitting here doing time
I'm just sitting here watching the wheels go round and round
I really love to watch them roll
No longer riding on the merry-go-round
I just had to let it go
Working Class Hero
As soon as you're born they make you feel small
By giving you no time instead of it all
'Til the pain is so big you feel nothing at all
A working class hero is something to be
A working class hero is something to be
They hurt you at home and they hit you at school
They hate you if you're clever and they despise a fool
'Til you're so fucking crazy you can't follow their rules
A working class hero is something to be
A working class hero is something to be
When they've tortured and scared you for 20 odd years
Then they expect you to pick a career
When you can't really function, you're so full of fear
A working class hero is something to be
A working class hero is something to be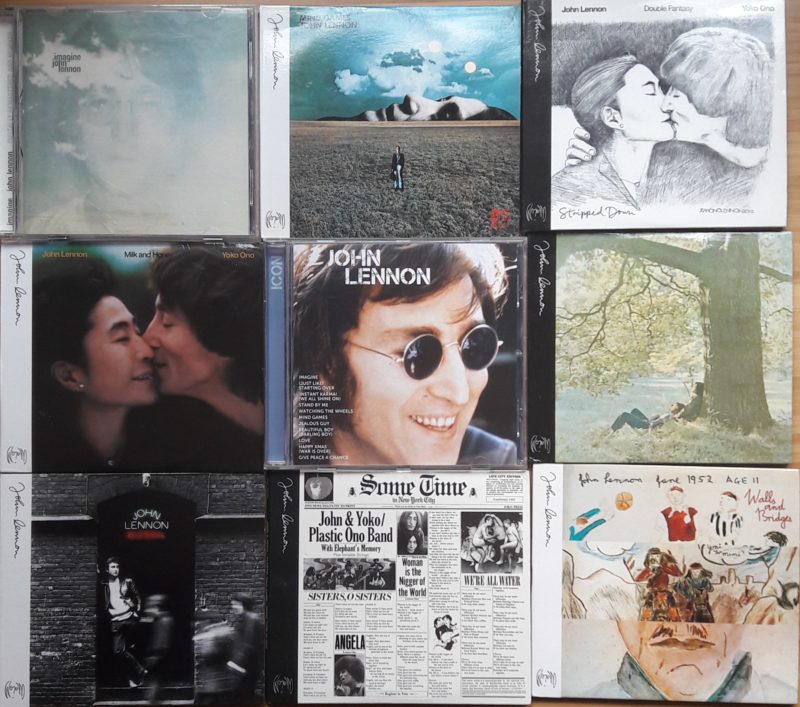 Keep you doped with religion, and sex, and T.V.
And you think you're so clever and classless and free
But you're still fucking peasants as far as I can see
A working class hero is something to be
A working class hero is something to be
There's room at the top they are telling you still
But first you must learn how to smile as you kill
If you want to be like the folks on the hill
A working class hero is something to be
A working class hero is something to be
If you want to be a hero well just follow me
If you want to be a hero well just follow me
I libri scritti da John:
– John Lennon (cura e adattamento italiano di Donatella Franzoni e Antonio Taormina), Immagina. Racconti, disegni e sogni di un genio (nuova edizione italiana dei due libri di Lennon di racconti e poesie In His Own Write 1964 e A Spaniard in the Works 1965), Milano, Il Saggiatore, 2016
– John Lennon (edizione italiana a cura di Antonio Taormina ed Enzo Gentile), Skywriting, scritti, disegni, poesie, Il Saggiatore, 2013
Qualche suggerimento bibliografico:
– Philip Norman, John Lennon, La Biografia, Milano, Arnoldo Mondadori Editore, 2009
– Philip Norman, Shout! – La vera storia dei Beatles, Milano, Mondadori, 1981. (Shout!, Simon &  Schuster, New York, 1981)
– Bob Spitz, The Beatles. La vera storia, Milano, Sperling & Kupfer, 2006
– Antonio Taormina, John Lennon oltre il mito, Gallo, 1985
– Antonio Taormina, Donatella Franzoni, Beatles tutti i testi. 1962-1970, Arcana Edizioni, 1992
– Larry Kane, John Lennon. La vera storia di un genio frainteso, B.C. Dalai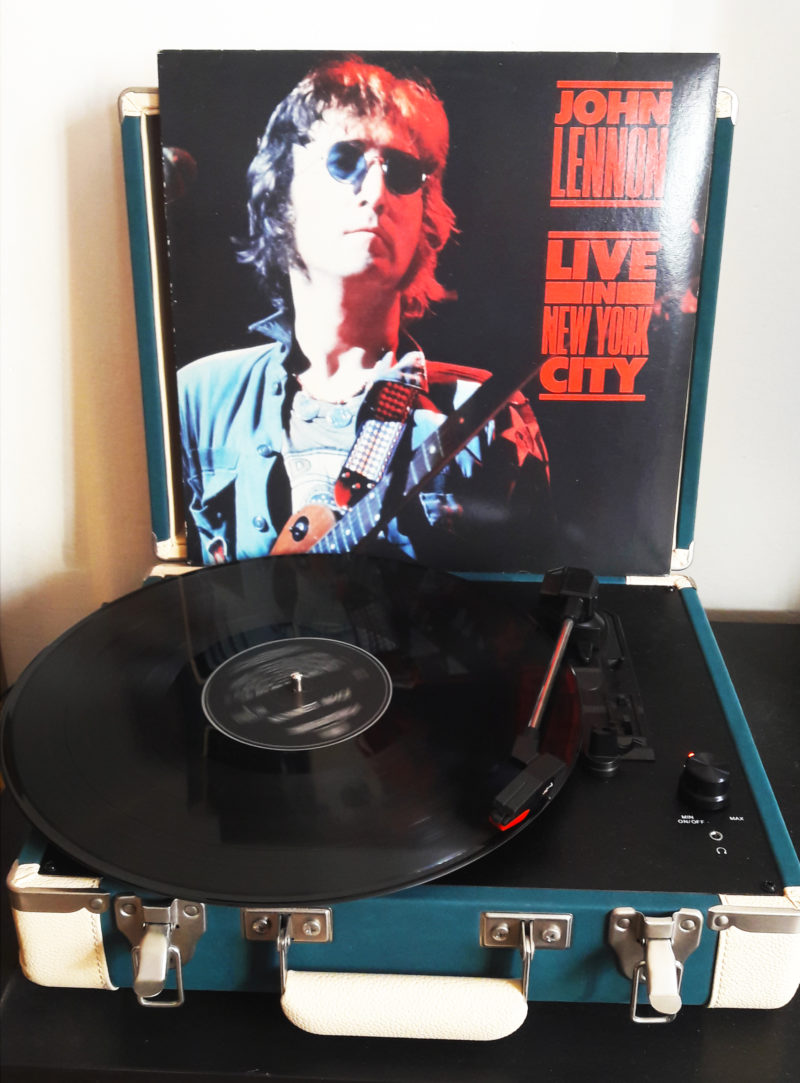 editore, 2010
– Bill Harry, John Lennon. L'enciclopedia, Arcana Musica, 2002
– Paul du Noyer, La storia dietro ogni canzone di John lennon 1970-1980, Tarab edizioni 1997
– Cynthia Lennon, John, Coniglio editore, 2006
– Riccardo Russino, Vincenzo Oliva, John Lennon You may say I'm a dreamer. Testi commentati, Arcana Editore, 2014
Libri fotografici
– James Henke, Lennon legend. Vita illustrata di John Lennon. Ediz. illustrata. Con CD Audio, Rizzoli, 2010
– John Blaney, John Lennon: In His Life, White Star Publishers, 2010
– Bob Gruen, John Lennon: The New York Years, Harry N Abrams Inc, 2015